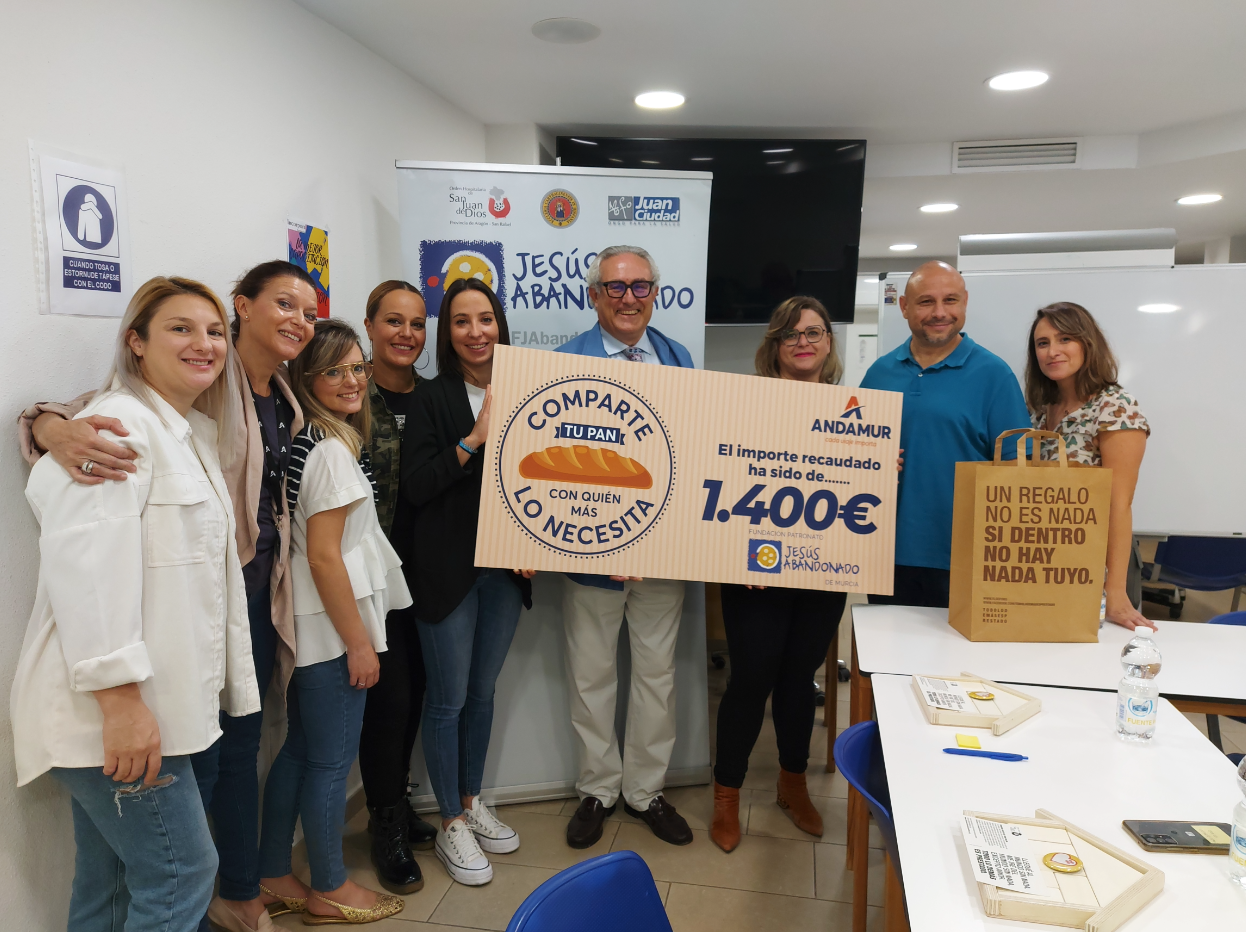 Through Bread Month activities in its cafeterias, revenue from the sale of bread in our Service Areas and voluntary work in the soup kitchen
We at Andamur have a commitment to society and we are doing our bit to help create a better world for everyone.
This is why, for the fifth year running, Andamur is collaborating with the Fundación Jesús Abandonado during Bread Month.
This partnership consists of paying for all the bread that is consumed in the foundation's cafeterias for a whole month. We are footing the bill for the bread consumed during the month of April, which coincides with the anniversary of Andamur El Límite opening on 14th April.
What's more, since last year we have already taken it a step further and all proceeds from our bread sales in our Service Areas for one month have also been donated to the Fundación Jesús Abandonado. This year, it was during the month of September, so we presented their Chairman, Mr José Manuel Martínez Tomás, with the sales proceeds. With this small gesture, we want to increase our commitment to society and to the foundation.
We have also been able to resume our voluntary work in its soup kitchen following the pandemic. Some of our team members have worked out of one of the soup kitchens at the Fundación Jesús Abandonado to experience this important social initiative that is being carried out first-hand, helping them to understand the reality of people who need the foundation's help.
With these types of actions, Andamur is demonstrating its commitment to organisations such as the Fundación Jesús Abandonado that contribute to social causes and stand up for social welfare.
This action forms part of our CSR Plan where #WeCareForWhatMatters, within the context of Social Commitment, and where we show our commitment to the social groups and areas that most need our support.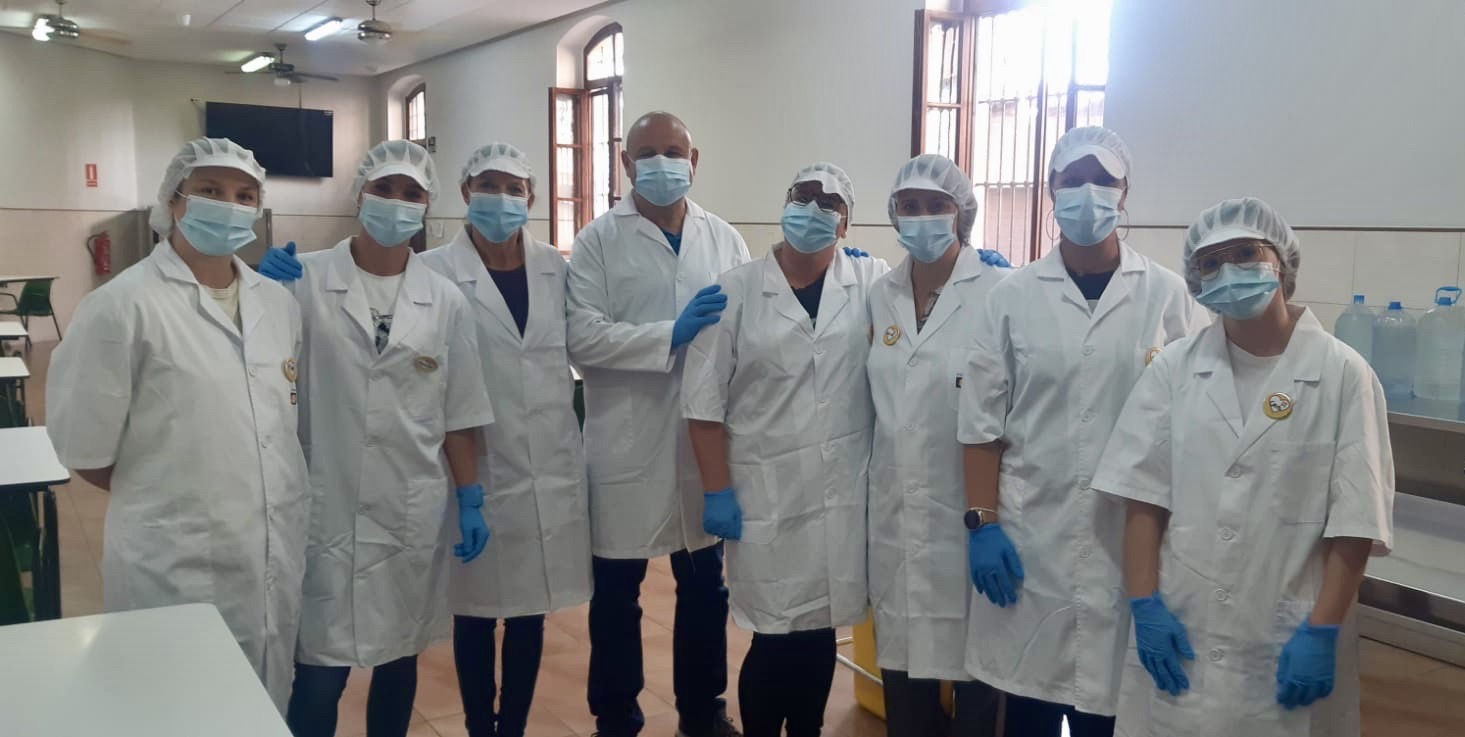 https://www.andamur.com/wp-content/uploads/2022/10/Captura-de-Pantalla-2022-10-22-a-las-12.49.35.png
932
1246
andamur
https://www.andamur.com/wp-content/uploads/2023/01/logo-web-35-EN-156px.png
andamur
2022-10-22 11:53:07
2022-10-22 11:53:30
Andamur boosts its support for the Fundación Jesús Abandonado with Bread Month