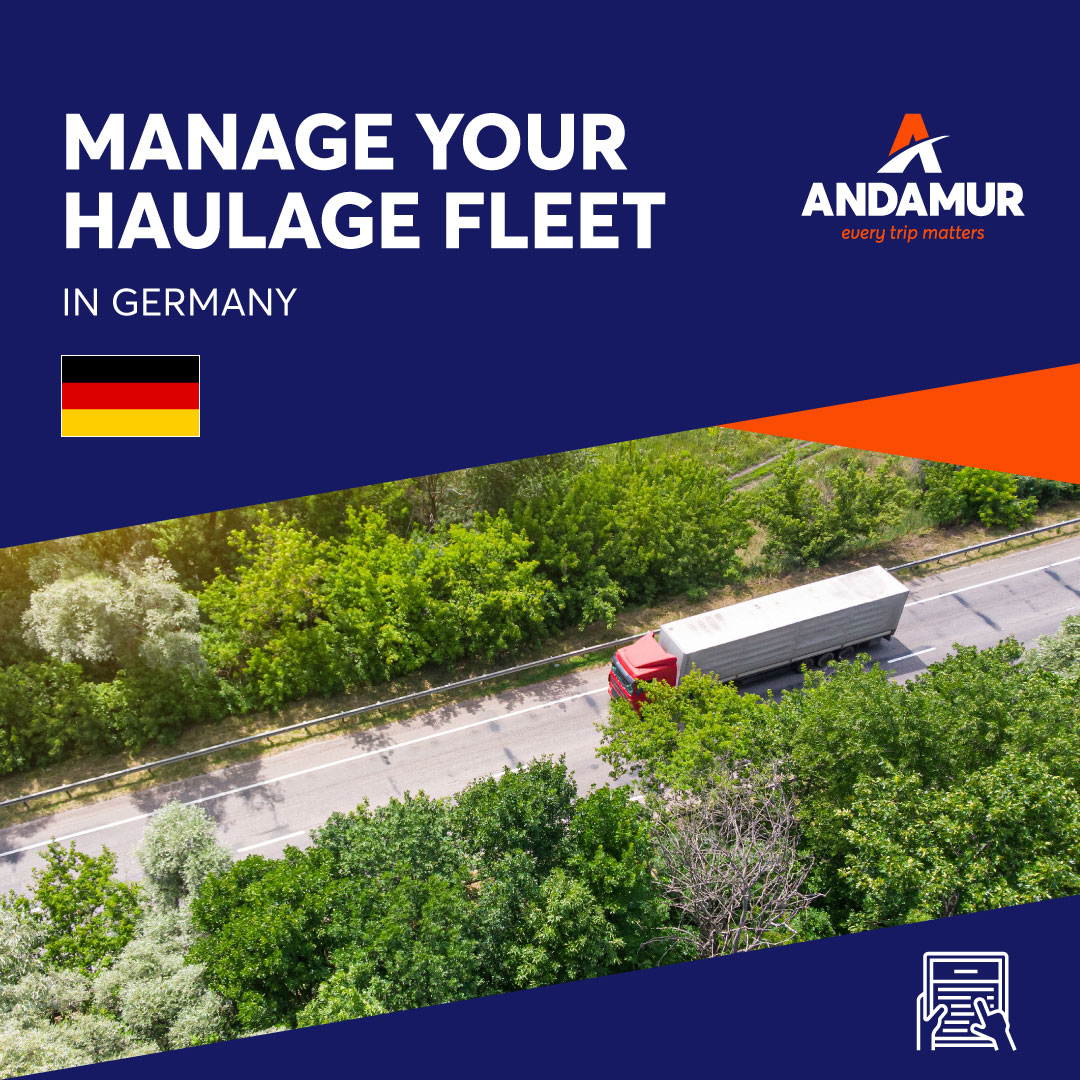 Transport companies with international routes in Europe have a significant workload managing all aspects related to their routes, requiring a great deal of organisation and control, as well as good documentation management to save time and cost. Companies must keep abreast of all the traffic information and the taxes levied in each countries in order to optimise their operations.
Germany, with its geostrategic position, is a place of transit for many transport companies.
Service station network in Germany
At Andamur our commitment to transport companies is to offer the highest standard of products and services, meeting any needs that may arise on journeys through Europe. To do this we have a huge network of service stations across the continent.
Germany, given its geostrategic position for haulage, has a very large network with a total of 548 partner service stations.
Nine of these stations are also part of our special scheme Top Europe. With this initiative we recommend a selection of European service stations with the most competitive prices within the most secure network, with security as a key element. At Andamur we're aware of the importance of being able to operate on routes with the best possible security, which is why we've developed a system that 100% guarantees totally secure refuelling: airCODE. Thanks to airCODE, all fuel payments are secured because we encrypt every transaction end-to-end during refuelling.
These are the nine German service stations selected as part of the Top Europe scheme: IDS Rehren, IDS Neuenburg, IDS Vechta, TAP24 Handewitt, IDS Rosbach, IDS Hamburg, IDS Sisheim 2, IDS Augsburg and IDS Ziesar.
Tolls in Germany
For your fleet's European journeys, you need to consider whether there are tolls in order to choose the most convenient, fastest and safest route for your drivers.
Although European countries share some similarities and laws, road management is a domestic matter.
German roads are generally free to use. However, there are some tunnels and bridges that have toll systems for vehicles over 7.5 tons. Since 2005, Germany has also had a mandatory toll system for heavy goods vehicles.
Electronic toll devices are useful tools for professional carriers. They allow faster and more convenient journeys for a fleet.
Andamur offers its customers a comprehensive toll device: ServiBOX.
As a single satellite device for 12 European countries, ServiBOX simplifies international transport operations. An easy and intuitive device. It also delivers maximum fleet security and control thanks to the KMASTER fleet management system.
Tax and special tax recovery
If you're a haulage company and your fleet travels through the European Union, you can request refunds on the VAT paid on the products and services related to your operations during your journeys. This rebate is applicable to products and services like hotels, tolls, fuel, taxis, ferries, repairs, trade fairs… The amount varies depending on the country and the type of purchase.
At Andamur we manage recovery of the VAT you pay, whether you're a company or self-employed, on purchases made in European Union countries where you're not based for tax purposes.
Andamur ProEurope Card
Andamur ProEurope can be used for refuelling at more than 650 service stations in 9 European countries, including Germany, with a single card.
The card offers advantages for haulage companies such as flexible terms thanks to the two payment methods (credit via bank transfer or online top-ups). It also enables VAT recovery.
At Andamur we know how important it is to stay informed on your routes through Europe, because it's essential for ensuring that your fleet can travel safely. Knowing the laws, taxes, routes, etc. of each country and managing tax recovery can be a complicated task for transport companies. Andamur works to provide the information you need, offering services to our customers that simplify these processes. At Andamur we take care of our customers, at Andamur we like #TakingCareofWhatMatters.
https://www.andamur.com/wp-content/uploads/2021/07/articulo-marina-edu-gestion-flota-en-alemania-EN.jpg
1080
1080
andamur
https://www.andamur.com/wp-content/uploads/2022/01/logo-web-35-EN-156px.png
andamur
2021-07-20 09:00:51
2021-07-19 11:56:51
Haulage in Germany: what you need to know to manage your fleet on German soil