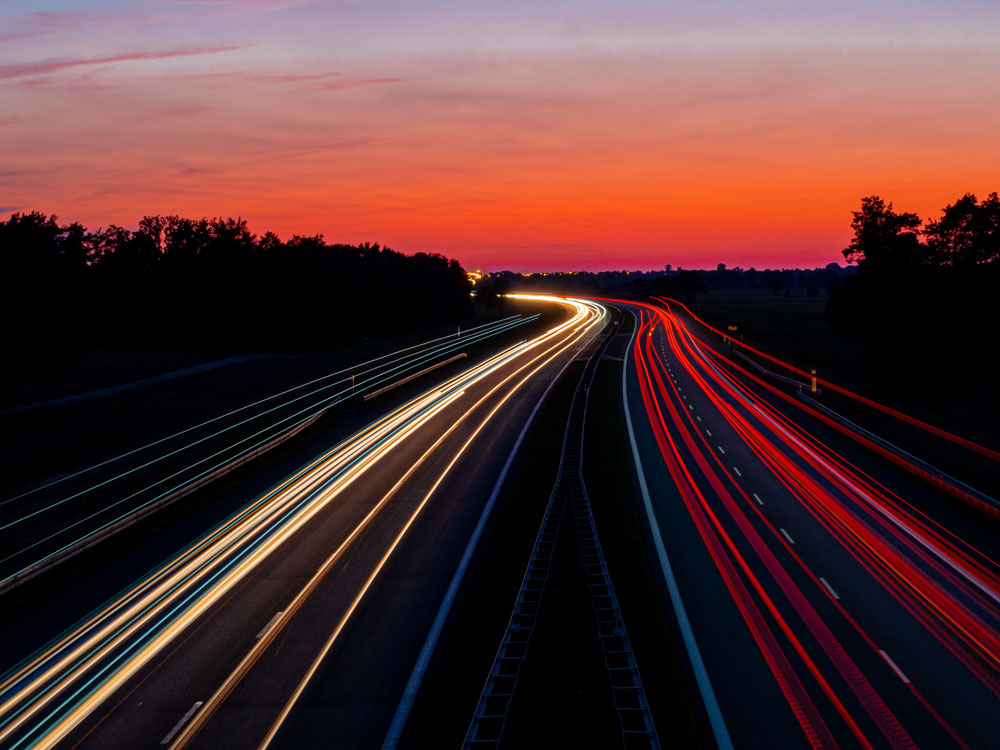 Driving at night in the transport sector is not a choice. Even if you are an experienced driver, you should always remember a series of tips when driving your truck at night that will increase your safety.
Start the route after having had a good rest. Sleeping before starting your route is essential. It seems quite obvious, but this will give you peace of mind during your trip and will provide you with confidence and comfort while driving. Driving without having had enough rest may reduce your ability to react, and with the risks you may encounter while driving, you are prone to having an accident
Check that your truck lights and windows are in perfect condition. Verifying that your sidelights, low and high, brake, indicator, reverse, fog and hazard lights are working and that they are at the correct height is very important. This cannot be left to chance. Remember to turn your headlights on at least one hour before the sun sets.
Reduce your speed and keep a safety distance with the vehicle in front of you. Adapt your speed to your field of vision, especially in mountain areas where accidents with large animals are more frequent at night. In addition, remember that in these areas it is easy to find animals in the middle of the road which might get trapped if blinded by headlights.
Check the dashboard lighting systems and pay more attention to side and rear-view mirrors. You have to check your side and rear-view mirrors regularly to detect other vehicles on the road and avoid getting startled. We recommend that the dashboard light is kept at low intensity, this way you will see better whatever there is outside the vehicle.
Avoid driving with the interior lights on. It creates a contrast between the inside and the outside that can reduce your visibility.
And what is more important! If you feel any sign of fatigue, find a safe place to park the vehicle and get some rest before continuing with your route. Safety shall always be your top priority.
https://www.andamur.com/wp-content/uploads/2020/02/condución-nocturna.jpg
750
1000
andamur
https://www.andamur.com/wp-content/uploads/2023/01/logo-web-35-EN-156px.png
andamur
2020-02-11 11:21:18
2020-02-11 11:22:52
Key factors for driving at night