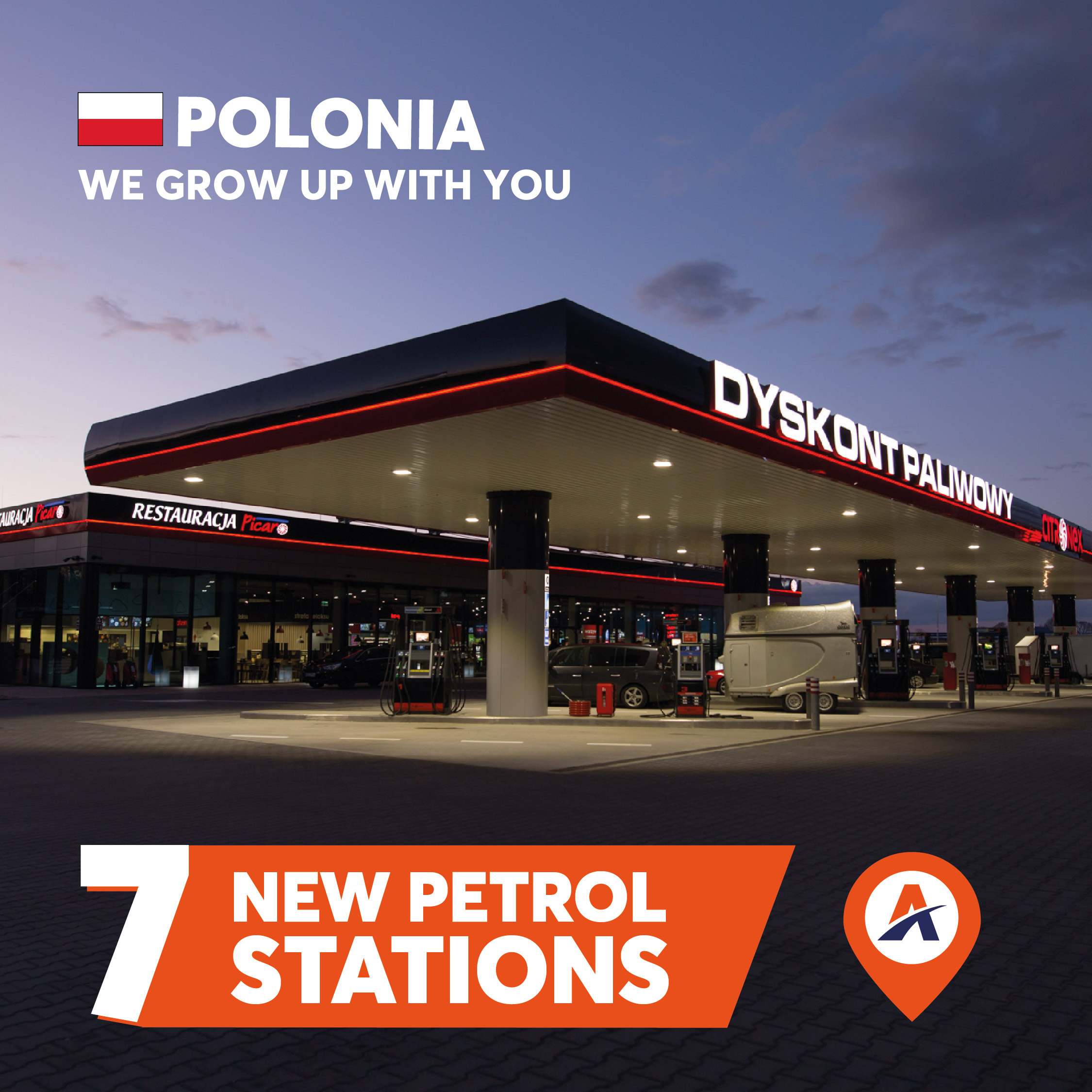 In our effort to constantly offer our customers the best service and to be able to cover all their needs while on the road, we strive, day after day, to cover new locations all across Europe and to expand our international network of service stations.
One of our key objectives is to expand our network in Poland which, as of today, has 7 new service stations, bringing our total number of service stations to over 700.
The new Polish stations are located in the provinces of Dolnośląskie and Lubuskie:
Zgorzelec in Dolnośląskie
Zgorzelec 2 in Dolnośląskie
Siechnice in Dolnośląskie
Lipiany in Dolnośląskie
Stok in Lubuskie
Kąty Wrocławskie in Dolnośląskie
Iłowa in Lubuskie
These partner stations, known as Dyskont Paliwowy, specialising in fuel and services for transport fleets, have a wide range of services with a view to offering a comprehensive and quality service to hauliers. These 24/7 stations strive to be there for drivers and transport companies whenever they need them.
https://www.andamur.com/wp-content/uploads/2021/10/lanzamiento-asociadas-polonia-test-02-01.jpg
2250
2250
andamur
https://www.andamur.com/wp-content/uploads/2022/01/logo-web-35-EN-156px.png
andamur
2021-10-27 11:44:09
2021-10-27 12:12:55
Andamur has added 7 new service stations to its international network