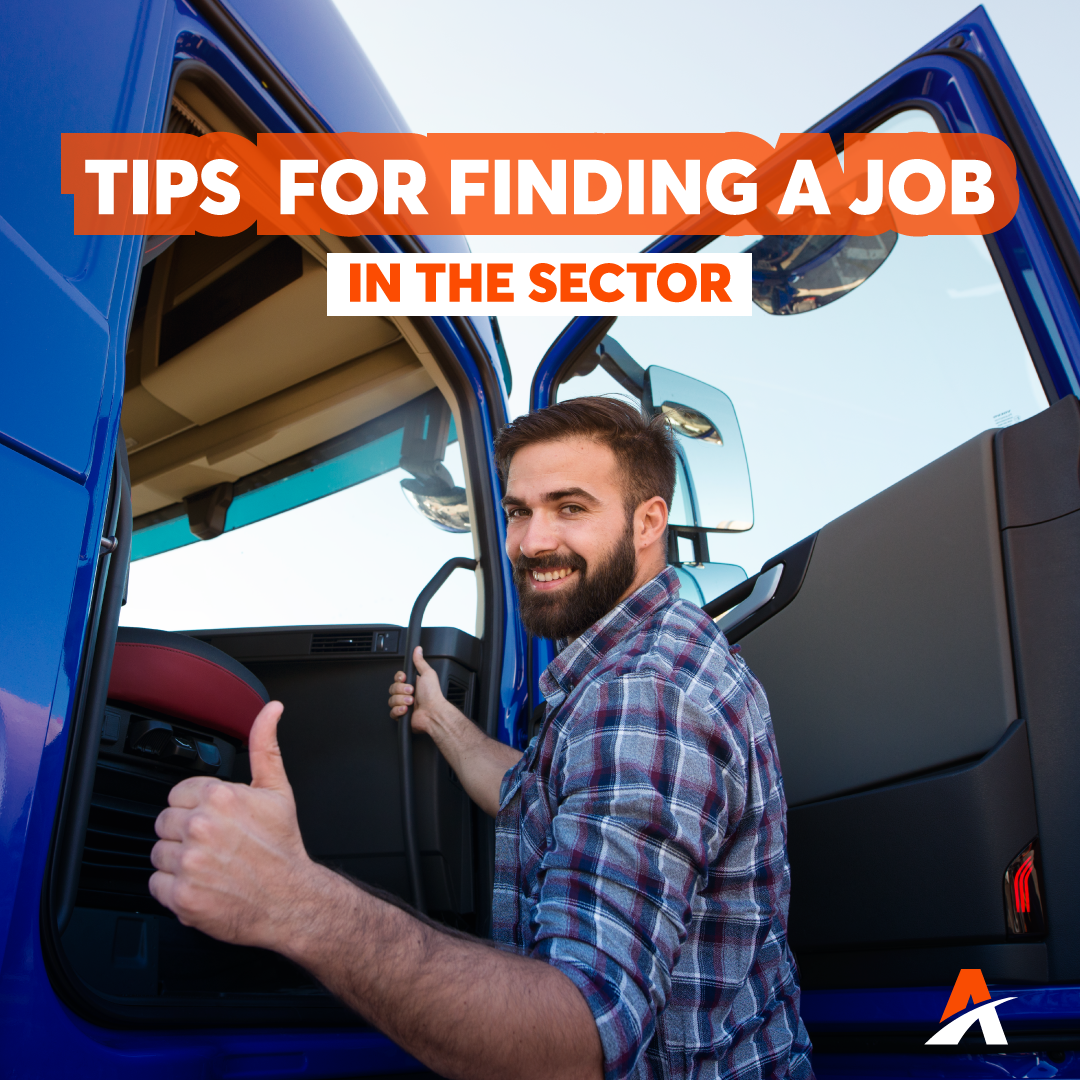 The profession of haulier is one of the most in-demand nowadays. The lack of drivers in the goods transport sector has meant that more and more companies are looking for professional drivers to transport goods, a job that is essential for the supply of the population and the functioning of the economy.
To become a professional haulier you have two options: to be self-employed or to work as an employee. Andamur would like to give you some tips and information that may be very useful in your job search.
Self-employed transport worker
If you have a lorry, you will be able to access a wider range of jobs, and you will have a good chance of achieving your goal.
Being a self-employed haulier has many advantages: being your own boss, flexibility, timetables, routes… However, it is also a great responsibility.
In addition to having obtained your lorry driving licence and the CAP (Compulsory Certificate of Professional Aptitude), these are the steps you have to follow to become a self-employed haulier:
Register with the tax authorities by presenting your documentation and that of the vehicle. This step is essential to carry out your activity.
Register as self-employed with the Social Security using form TA. 5021. As in any case, you need your DNI or NIE and your Social Security affiliation card.
Obtain the transport card, an authorisation that allows a professional to transport goods or passengers. There are three types depending on whether the service is public or private.
– Public services: MDL (light transport up to 3,500 kg) and MPC (heavy transport over 3,500 kg).
– Private services: MDP (complementary private transport, over 3,500 kg maximum authorised mass).
Certificate of professional competence for transport. This is a certificate issued by the Autonomous Communities required to obtain administrative authorisations for the transport of goods and passengers.
Proof of good repute. It is necessary to prove that you have not been convicted for committing crimes or infractions related to the commercial, social, labour or road safety fields.
In addition to all these steps, it is necessary to have a financial capacity of €9,000 for the first lorry.
As you can see, becoming a self-employed haulier is a process that requires many steps and documents. However, it has many advantages.
Freight forwarder for hire or reward
To become an employed haulier, you do not have to go through the lengthy process of being self-employed.
As in any other case, you need to have a driving licence and the CAP.
When it comes to finding a job, find out about all the possibilities and look for different companies to which you can apply and which best suit your needs as a lorry driver.
Tips for finding a job
Up-to-date and original CV. The CV is the cover letter of any person actively looking for a job. Keeping your CV up to date, tidy and a little bit non-traditional will make you stand out when it comes to finding a job.
Constant training. As in any other profession, the professional training of the haulier must be constant. At Andamur we know how important constant training is in the world of freight transport. That is why, together with the Transport Academy, we have created the Andamur Training School: a space where drivers can take advantage of their free time to train online.
Trust in your possibilities and in your aptitude as a driver. This will be transmitted positively to the person in front of you.
Be active. Don't wait for job offers to come to you. Look for them yourself, find out about them from different companies, make phone calls or, if possible, introduce yourself to different companies by leaving your CV and showing them your experience and your desire to work.
Positive attitude. Finding a job is often a long process. Don't be discouraged if you don't get a job quickly. Keep looking and keep training until you find one.
Portals to find a job as a haulier
In addition to generic job search portals, such as Monster or Infojobs (in the truck drivers section), there are other specific portals for finding employment as a transport professional:
In stations, rest areas, restaurants and hotels on the main Spanish roads and highways there are notice boards where you can find offers where the professional services of lorry drivers are required for long or short distance routes.
Another way of looking for a job as a lorry driver is to look in specialised magazines in the sector; in publications such as Camioneros.com or Camión de actualidad, among others, you can find these types of offers.
At Andamur we are committed to the welfare of the professional driver and we value the profession as it deserves. That is why we want to accompany you in every step you take and we hope to see you soon in our service stations as a professional driver. Good luck in your search!
https://www.andamur.com/wp-content/uploads/2021/10/ARTICULO-PACO-SOY-TRANSPORTISTA-Y-BUSCO-EMPLEO-TEST-03-ENGLISH.png
1080
1080
andamur
https://www.andamur.com/wp-content/uploads/2023/01/logo-web-35-EN-156px.png
andamur
2021-10-07 10:51:35
2022-10-03 14:04:26
I am a transporter and I want to work