Andamur and Jesús Abandonado Foundation continue to strengthen ties with Bread Month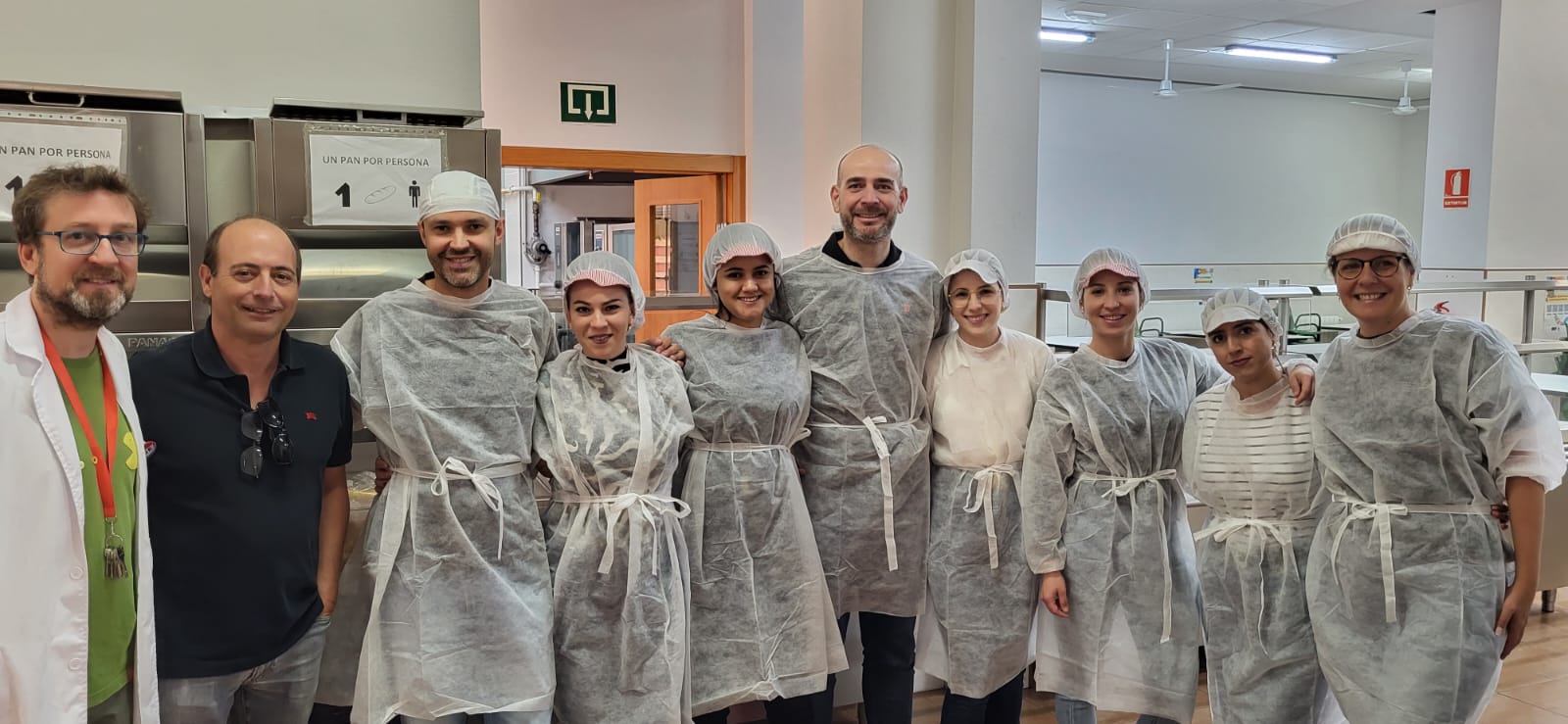 As part of our commitment to society, at Andamur we want to help build a better world. For the sixth year running, we join forces with the Jesús Abandonado Foundation for Bread Month, undertaking various charitable initiatives. These activities are:
Covering the cost of bread in the Jesús Abandonado canteens:
Throughout the month of April, we cover the full cost of the bread eaten in the foundation's canteens. This initiative coincides with the anniversary of the inauguration of Andamur 'El Límite' on 14 April, and we are pleased to provide financial support to this extraordinary organisation to ensure this food staple is available.
Donating the profits from the sale of bread in our service areas:
Since 2021, we have allocated all the profits from the sale of bread in our service areas for one month (10 April to 10 May) to the Jesús Abandonado Foundation. With this gesture we reaffirm our commitment and offer our support to society and the foundation.
Helping out in the foundation's soup kitchens:
After overcoming the pandemic, last year we managed to resume our volunteering activities at the Jesús Abandonado Foundation canteens. The initiative was repeated this year when some members of our team went to one of the canteens to experience first-hand the admirable charitable work that the institution does every day and understand the reality of the people it helps.
With these charitable initiatives, Andamur demonstrates its commitment to organisations like the Jesús Abandonado Foundation, which work tirelessly for social causes and the welfare of the community.
These initiatives are part of our Corporate Social Responsibility Plan #TakingCareOfWhatMatters, within the framework of our Social Commitment focus, in which we engage with the areas and social groups most in need.