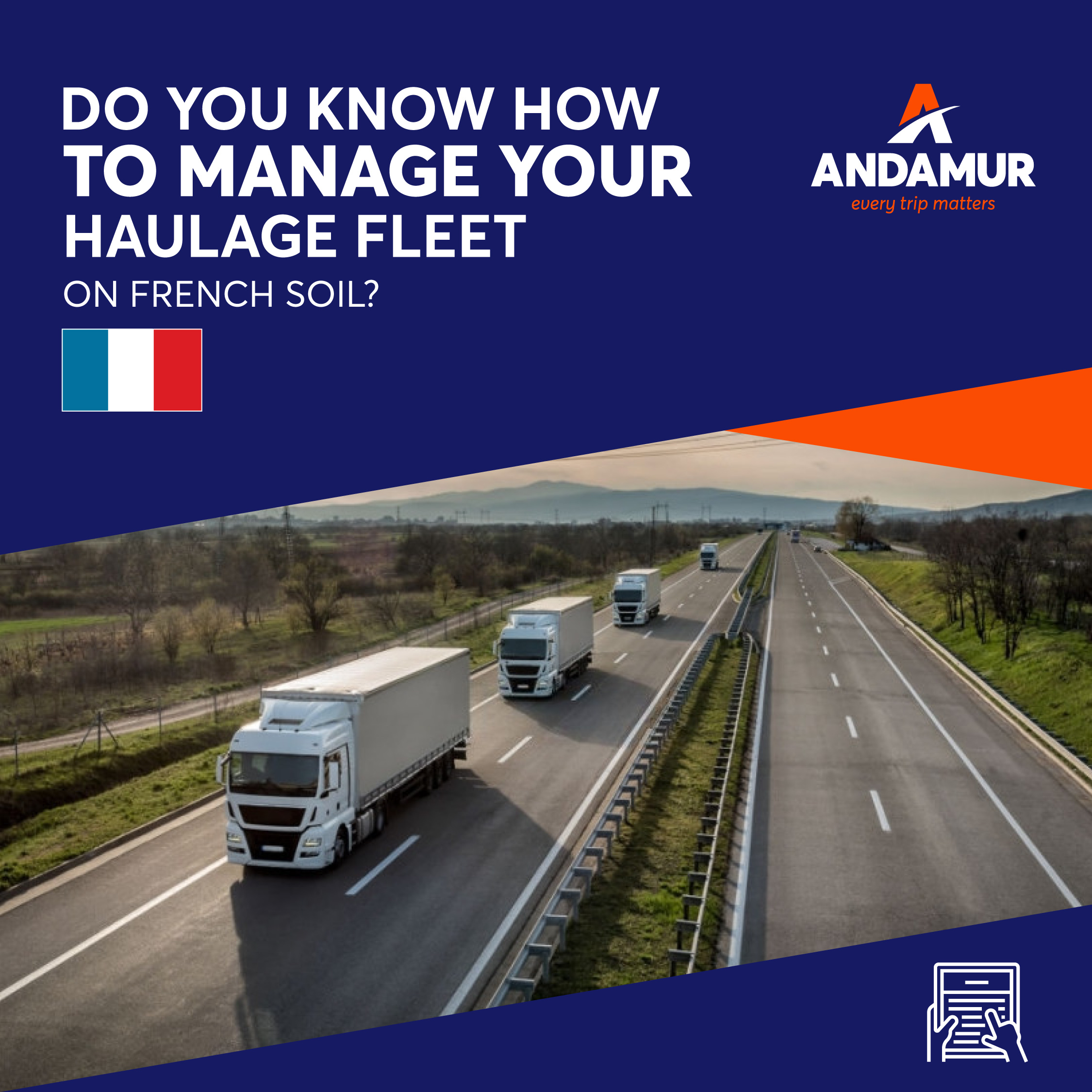 For a haulage firm, European routes involve a lot of organisation and documentation for the country your fleet is travelling through. Tolls, transportation routes, tax recovery, mandatory signs, certificates of posting…
France is one of the countries that Spanish carriers travel through most frequently. Almost any haulage in Europe must pass through our neighbouring country first. An in-depth and accurate knowledge of what to expect when travelling in France is therefore key to preparing and organising your fleet's route.
Service station network in France
Andamur has a network of service stations around Europe to provide coverage to professional drivers travelling through the continent. France is one of the countries in this network with 54 Andamur service stations.
Of these 54 stations on French soil, 6 are part of Top Europe: a selection of the most competitive stations on the Andamur international network today, with strategic locations.
These are the 6 service stations in France that are part of Top Europe: C4T Calais, IDS Maisons-Blanches, IDS Orleans / Saran, IDS Le Muy, IDS Limoges and IDS Beaune.
Tolls in France
If your fleet is travelling in Europe, you need to consider whether there are tolls in order to choose the most convenient, fastest and safest route for your drivers.
Though there are some countries in Europe without tolls such as Belgium or Sweden, this is not the case of France. Its roads are well known for their large number of tolls (as well as for busy traffic, particularly at weekends and on holidays). France has a motorway network stretching for 11,000 km.
Payment options for French tolls are the same as in the rest of Europe: they can be paid in cash, by credit or debit card, or using toll devices. Although there may be some tolls where only cash is accepted, it's not common.
Electronic toll devices are essential for those who consider the road their second home and spend many hours at the wheel. They allow faster and more convenient journeys without needing to stop the vehicle each time a toll must be paid.
At Andamur we offer our customers two toll devices suitable for France: ServiBox and EU Interoperable.
ServiBox is Andamur's most advanced satellite device. It uses the KMASTER management system and it works in 12 European countries, including France.
The EU Interoperable is an easy-to-install device that uses radio frequency technology. It is available in 7 European countries, including France.
Tax and special tax recovery
If you're a haulage company and your fleet travels through France, you can request refunds on the VAT paid on the products and services related to your operations during your journeys. This rebate is applicable to products and services like hotels, tolls, fuel, taxis, ferries, repairs, trade fairs… The amount varies depending on the country and the type of purchase.
At Andamur we manage recovery of the VAT you pay, whether you're a company or self-employed, on purchases made in European Union countries where you're not based for tax purposes.
When your fleet travels in France, you'll be able to apply to recover the special tax TICPE (Inland Tax on Energy Product Consumption). In this case, a partial refund of the tax on energy products set by the French government is offered. The refund is applicable to freight and passenger vehicles, and there is a refund limit set per vehicle and per six-month period.
Certificate of Posting (Macron Law)
France's Macron Law requires haulage companies based outside of France to formalise several mandatory documents for their French routes. Required since 2016, the certificate of posting is one of them. This document must include details of the employer, the company director and a representative in France, as well as travel, food and accommodation expenses during the journey in France.
At Andamur we help companies process the certificate of posting they need for their fleets on their journeys in France in a simple way.
Blind spot signalling
In January 2021, a new article was added to the French Highway Code that requires lorries travelling in France to display stickers indicating the vehicle's blind spots.
The purpose of this new law is to reduce accidents on haulage routes and improve road safety. Blind spot stickers allow drivers to indicate to other drivers, cyclists and pedestrians the points where they can't see them.
Andamur stocks these blind spot stickers at all our service areas. If your fleet is going to pass through France and you don't have these stickers, remember that your drivers can buy them at our Andamur La Junquera Service Area near the French border.
Lorries travelling in France without these signs will receive a class 4 fine with a maximum penalty of € 750.
At Andamur we're aware that travelling in Europe is quite a challenge. Knowing the laws, taxes, routes, etc. of each country and managing certificates and tax recovery can be a complicated task for transport companies. At Andamur we want to make these European routes easier by offering transport companies services that simplify these processes. At Andamur we take care of our customers, at Andamur we like #TakingCareOfWhatMatters.
https://www.andamur.com/wp-content/uploads/2021/05/articulo-marina-edu-gestion-flota-en-francia-EN.jpg
2250
2250
andamur
https://www.andamur.com/wp-content/uploads/2022/01/logo-web-35-EN-156px.png
andamur
2021-05-17 12:14:57
2021-05-17 12:21:36
Haulage in France: what you need to know to manage your fleet on French soil