3 NEW SERVICE STATIONS JOIN OUR NATIONAL NETWORK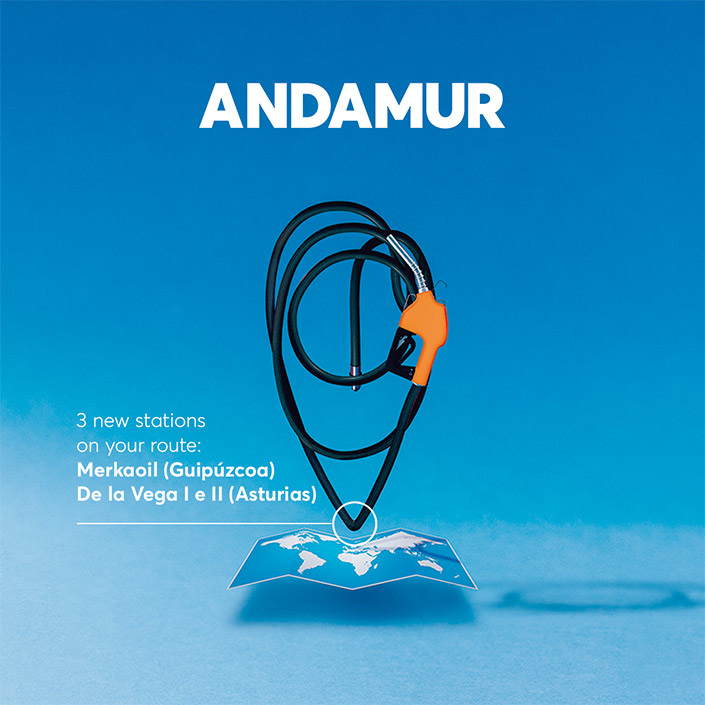 With the addition of these 3 stations, we have 65+ in Spain and 700+ across Europe
At Andamur we are aware of our customers' need for supply points on the main transport routes so they can plan their journeys in the best possible way and optimise time and mileage. With this in mind, we are always seeking to expand our network both of our own service stations and partners'.
Which is why we are continuing to grow our service station network in Spain, this time with 3 new partner stations.
Merkaoil, Calle Ipintza, 47 in Lezo, Guipúzcoa

Galp De La Vega I, Autovia A8, KM. 303 (Dirección Oviedo) in Posada de Llanes, Asturias

Galp De La Vega II, Autovia A8, KM. 303 (Dirección Santander) in Posada de Llanes, Asturias
With these 3 new points in Guipúzcoa and Asturias we are bolstering our service coverage in the northern Spain. The stations also offer showers, food services, shops, parking and 24-hour opening.
These stations enhance our presence on the main domestic transport routes, with stations in all of mainland Spain's autonomous regions.
Internationally, our customers can rely on more than 700 stations across 9 European countries with the assurance that their needs and appropriate quality standards are being met. With our ProEurope card, our customers can refuel at any of our locations using a single card, trusting that payments are secure thanks to the most advanced protection system on the market when it comes to preventing refuelling fraud: airCODE.
At Andamur we continue to work with a great deal of enthusiasm and dedication to create a comprehensive network of service stations and areas that meet our customers' needs, continuing to establish our company in the market, growing and providing our customers with the best possible service for their breaks en route.