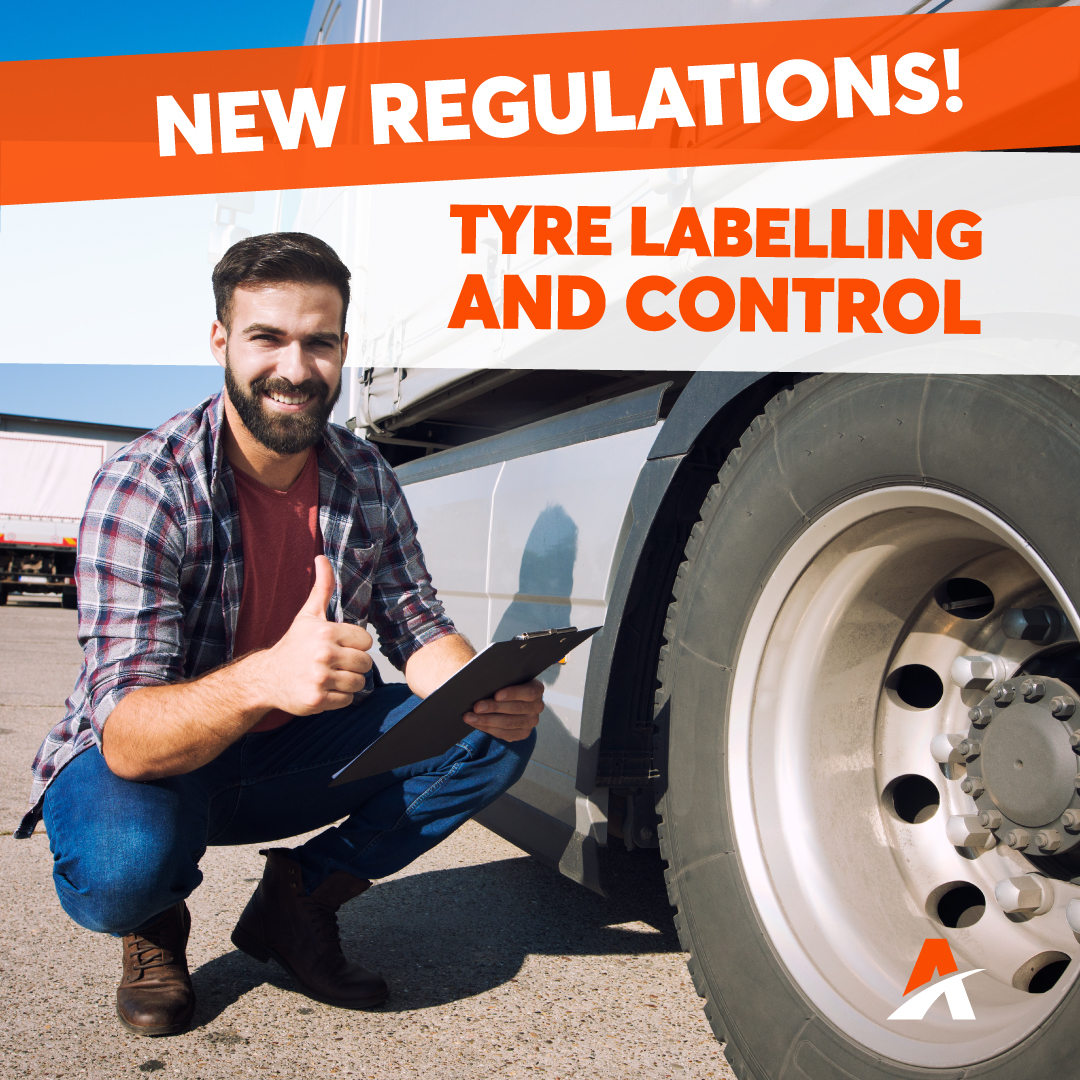 On 1 May, a new regulation on tyre labelling came into force in Europe. The regulation sets out the changes to the informative sticker used on tyres since 2012.
The purpose of this amendment is to make the information on the tyre's status and manufacture as accessible as possible both for drivers and professionals.
Changes to the regulation
To ensure better accessibility to the tyre information, these are the changes made to the labelling:
New classification to define energy efficiency and wet grip. A simpler classification system has been established on a scale of A to E (and not to G like in the previous model). The letter A denotes maximum tyre efficiency and grip, while E indicates that the parameters are less ideal. Two pictograms have also been included to indicate whether the tyre has wet or ice grip.
Change to the information on noise pollution. The information on pollution has been broadened to include the number of decibels the tyre generates, as well as the A-B-C scale in which A indicates the quietest tyres.
QR code added to the new labelling to provide information on the product specifications, production and manufacturer. The QR connects to EPREL, the European Product Database for Energy Labelling. All the product information can be accessed in this database: production process, tyre class, trade name, suppliers, manufacturer, product identification number and technical specifications such as the dimensions and load index.
Keeping up to date and knowing all the information relating to a vehicle is essential for ensuring the safety of drivers on their routes. At Andamur we like #TakingCareOfWhatMatters, looking out for hauliers' wellbeing.
https://www.andamur.com/wp-content/uploads/2021/09/ARTICULO-PACO-ETIQUETADO-RUEDAS-ENG.jpg
1080
1080
andamur
https://www.andamur.com/wp-content/uploads/2022/01/logo-web-35-EN-156px.png
andamur
2021-09-03 08:30:19
2022-10-03 14:04:27
We explain the new European regulation on tyre labelling and control