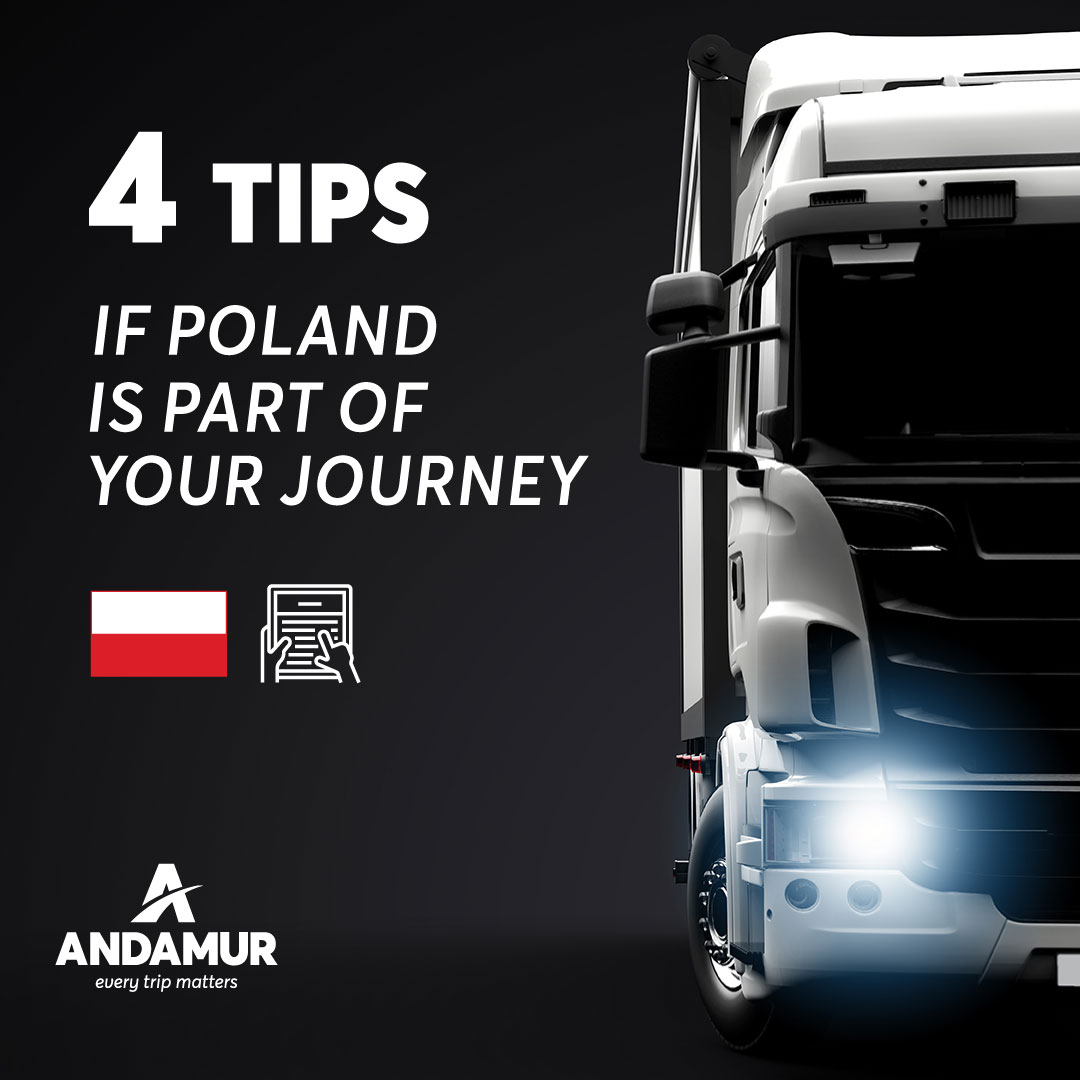 International journeys around Europe involve a great deal of organisation and management work by freight transport companies. Aspects such as tolls, service stations, devices that make your journeys more bearable… are important when organising and planning journeys for your fleet.
Poland is positioned as a major European player in international road and rail transport. Its strategic position as one of the "10 European transport corridors", its proximity to Germany and its connection to Russia, Romania, Hungary, Slovakia and Bulgaria make it a strategic connection point between Eastern and Western Europe.
Service Station Network in Poland
In our commitment to offer the highest quality and the best service to our customers, we are striving every day to expand our international service station network to new locations and to cover more parts of Europe.
In Poland, we have 18 partner stations, all of which are standard-bearers for international cardholders such as IDS, Dyskont Paliwowy and TOTAL.
A large part of it is located in the western and central part of the country, bordering Germany and the Czech Republic.
Most of these stations have a wide variety of services: café, restaurant, toilets, showers, Wi-Fi, supermarket, parking, ATMs, laundry… All of them are available 24 hours a day to provide drivers and transport companies with everything they need while out on the road.
At Andamur, we are committed to sustainability and new energy solutions. That is why we have a multi-energy station with electric chargers in Poland: the Lipiany Service Station (Dyskont Paliwowy).
One of our main objectives is to complete our service station network and continue to grow in Poland. The latest additions were 7 partner stations under the Dyskont Paliwowy brand in Dolnośląskie and Lubuskie provinces: Zgorzelec in Dolnośląskie, Zgorzelec 2 in Dolnośląskie, Siechnice in Dolnośląskie, Lipiany in Dolnośląskie, Stok in Lubuskie and Kąty Wrocławskie in Dolnośląskie.
Tolls in Poland
Before your fleet makes a trip across Europe, you need to consider whether or not there will be tolls in order to choose the most comfortable, fastest and safest route for your hauliers.
European countries share some similarities and laws; however, road management is a national matter. Therefore, in Europe, there are some countries with no tolls, such as Belgium or Sweden, and countries with tolls. Poland is among the latter.
Compulsory tolls in Poland are not widespread. The roads requiring toll payment start from the A1 (Rusocin, Gdaňsk – Nowa Wieś, Toruň), A2 (Świecko – Konin) and A4 (Krakow – Katowice) motorways.
Tolls can be paid in cash or by card. There are also electronic toll collection devices, which are an ally of professional hauliers, as they make it easier and faster to travel.
At Andamur, we provide our customers with a complete toll device: ServiBOX. An easy and intuitive device with which you will be awarded maximum security and control over your fleet thanks to the KMASTER fleet management and control system.
ServiBOX simplifies international transport management, as it is a single satellite device for 12 countries in Europe. In the case of Poland, it is available on the A4 (Katowice-Krakow).
airCODE
At Andamur, we are aware of the importance of being able to take routes with the maximum possible security, therefore, we have developed a system that guarantees 100% total security when refuelling: airCODE. With airCODE, all refuelling payments will be secured, as we encrypt all transactions end-to-end during refuelling.
Andamur ProEurope Card
The Andamur ProEurope Card lets you fill up at more than 700 service stations in 9 European countries with a single card. Poland is among these 9 countries, as well as Spain, France, Germany, Austria, Luxembourg, the Netherlands, Slovenia and Belgium.
One of the benefits of the card is that freight transport companies have flexible conditions thanks to the two payment methods (credit payment by bank draft or online top-up).
At Andamur, we are aware that travelling around Europe is a challenge, so, it is important to know as much as possible about each country before setting off. At Andamur, we would like to make these routes across Europe easier by offering transport companies services to simplify these processes. At Andamur #EveryJourneyMatters
https://www.andamur.com/wp-content/uploads/2022/02/articulo-gestion-de-flota-polonia-ENG.jpg
1080
1080
andamur
https://www.andamur.com/wp-content/uploads/2022/01/logo-web-35-EN-156px.png
andamur
2022-02-11 09:55:18
2022-02-11 09:55:18
Poland: what you need to know to manage your fleet on Polish soil