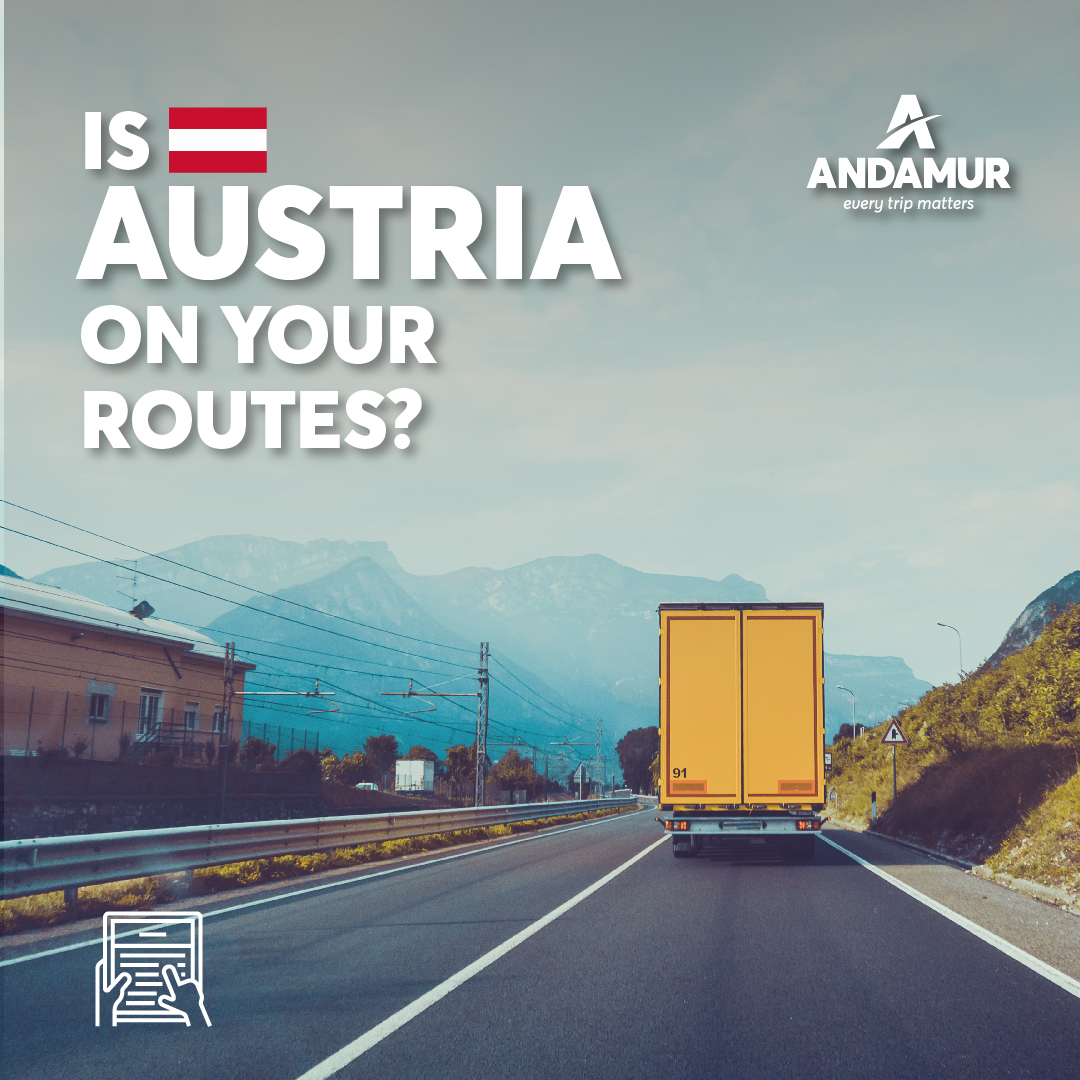 On international routes through Europe, many aspects must be taken into account so that your fleet can travel safely. Transport companies carry out important organisation and management work to organise the routes of their workers. In addition, they must take many other aspects into account such as the service stations in the place they are travelling to, VAT recovery, tolls, fuel cards…
One of our commitments is to accompany the carrier on their routes through Europe. For this reason, years ago we embarked on an internationalisation process that is still currently underway.
When starting this process, we noticed that many of our customers were travelling to Austria as their destination, since this country is home to the sixth largest capital in the European Union. Likewise, it is a hub and an obligatory point of passage on routes that connect with eastern countries, which is why we began our work to associate our network of service areas with the best located Austrian stations.
Service Station Network in Austria
In Austria we have 15 partner stations operated by international companies such as IDS, Diesel24 or Tankpool24. In addition, they are distributed along the main roads in the country so that their locations naturally coincide with the routes of many carriers.
Of these 15 stations, all but one are open 24 hours a day and one of them (Sinabelkirchen Tankstelle HLD Untergroöau 180 – Untergroßau – Steiermark) has a car park.
Border stations
In addition to our station network in Austria, at Andamur we also have service areas on the Spanish border for all those carriers who are going to embark on their route to Austria.
Tolls in Austria
In Austria, all motorways and expressways have tolls. However, not all of them have toll stations with barriers where payment is made. In order for professional carriers to drive on Austrian roads with no issues, an electronic toll device is required that verifies they are up to date with payments.
Electronic toll devices are the allies of professional drivers and transport companies as they allow fleets to travel faster and more comfortably.
At Andamur we have two toll devices available in Austria for our customers' trips: ServiBOX and Interoperable EU.
ServiBOX is an easy and intuitive satellite device available in Austria and 11 other European countries (Spain, Portugal, France, Belgian Tunnel, Belgium, Italy, Poland, Denmark, Norway, Sweden, Switzerland and Germany). Countries can be activated or deactivated at no additional cost and it is available in 14 languages. ServiBOX simplifies international transport procedures and guarantees maximum security and control over your fleet thanks to the KMASTER fleet management and control system.
Interoperable EU is an easy-to-install radiofrequency device available in 7 European countries (Spain, Portugal, France, Italy, Poland, Austria and the Belgian tunnel).
VAT recovery
If you are a company or a self-employed driver with consumption in European countries where you are not a registered tax payer, Andamur manages the recovery of the VAT paid for products and services related to your activity such as fuel, tolls, hotels, taxis, repairs, ferries, fairs…
The amount of the refunds will vary depending on the country and the type of consumption.
Andamur ProEurope
The Andamur ProEurope card allows you to refuel at more than 700 service stations in 9 European countries with a single card. It can be used at service stations in Austria.
The card is free and has no minimum consumption requirements or fees. In addition, it has the following advantages for freight transport companies:
Flexible conditions thanks to the two forms of payment (credit payment by bank transfer or by online top-up through your Private Area, Andamur Connect, in the most immediate, convenient and secure way)
Security limits set by default and the card is immediately blocked if required, in addition to automatically activated anti-fraud alerts in order to secure your journeys throughout Europe
The only anti-fraud system on the market, airCODE.  A system that secures all payments related to fuel supply as we encrypt all end-to-end transactions during refuelling.
At Andamur we are committed to the safety of our customers. That's why we work hard every day so that fleets can complete their routes with the highest levels of safety.
We are aware of the importance of planning out each route and knowing as much as possible about each country before embarking on a trip. At Andamur, we work day in and day out to provide this information about Europe and offer transport companies the services they need to simplify these processes. At Andamur #EveryTripMatters.
https://www.andamur.com/wp-content/uploads/2022/06/aritculo-austria-ES.jpg
1080
1080
andamur
https://www.andamur.com/wp-content/uploads/2022/01/logo-web-35-EN-156px.png
andamur
2022-06-24 09:07:22
2022-06-22 09:09:30
Freight transport through austria: what you need to know to manage your fleet in austrian territory