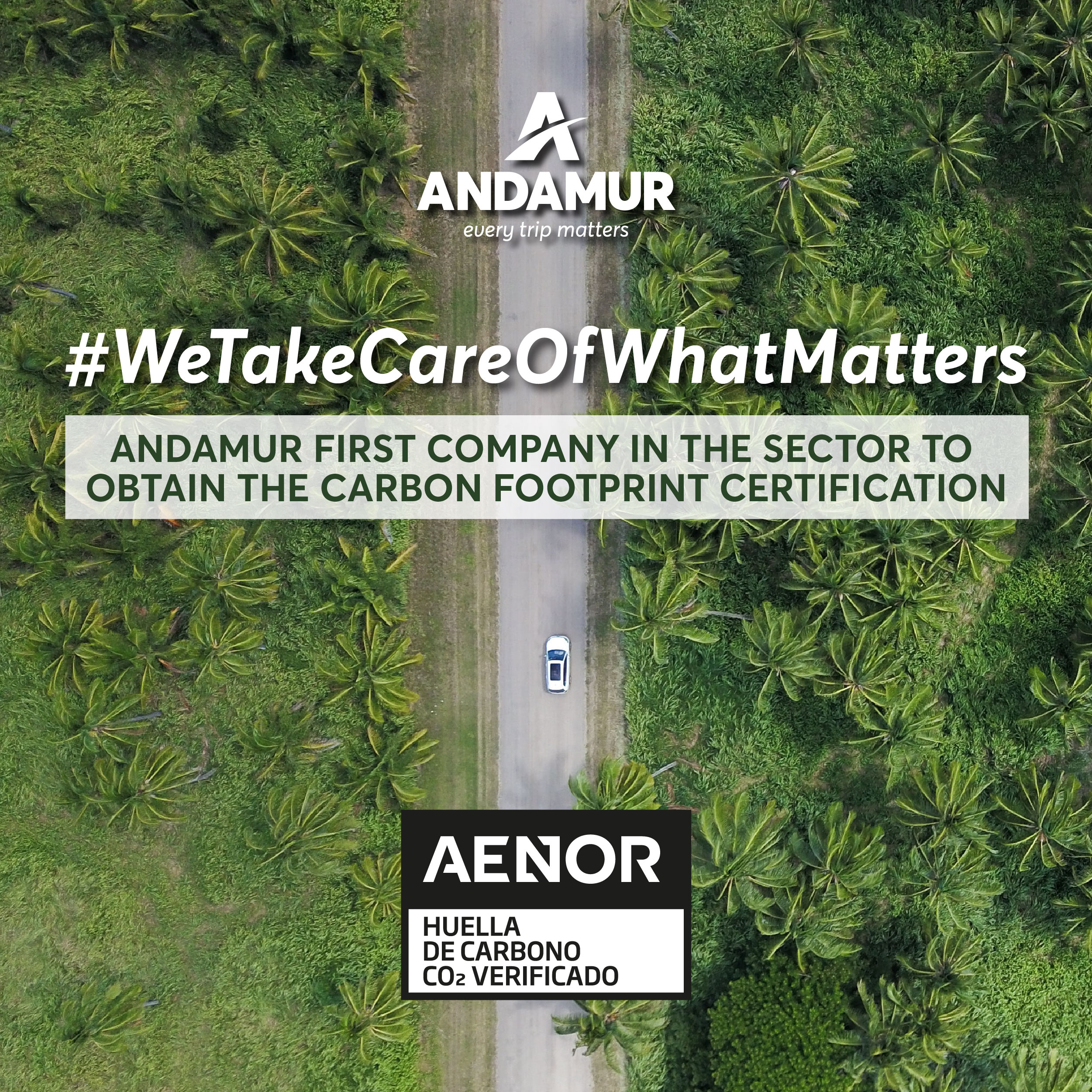 In Andamur we are the first company in the sector to obtain the Carbon Footprint Certification, ISO 14064-1 Certificate of Quantification of Emissions and Removals of Greenhouse Gases granted by AENOR. Without a doubt, this certification is a true reflection of our commitment to the environment.
In this sense, with this certification we want to make our contribution to the European Green Deal, which aims to make Europe the first climate-neutral continent.
This deal is the road map for providing the European Union with a sustainable economy. It will therefore be necessary for us to transform the climate and environmental challenges into opportunities in all policy areas and to achieve a fair and inclusive transition for all.
Reducing C02 emissions
In our quest to improve the environment, we have already managed to reduce the carbon footprint of our emissions by 30% between 2018 and 2019 through the implementation of energy efficiency measures. In this way, we have managed to make our stations run on 100% ecological energy. Energy efficiency measures that we continue to implement are also helping to further reduce our emissions during 2020.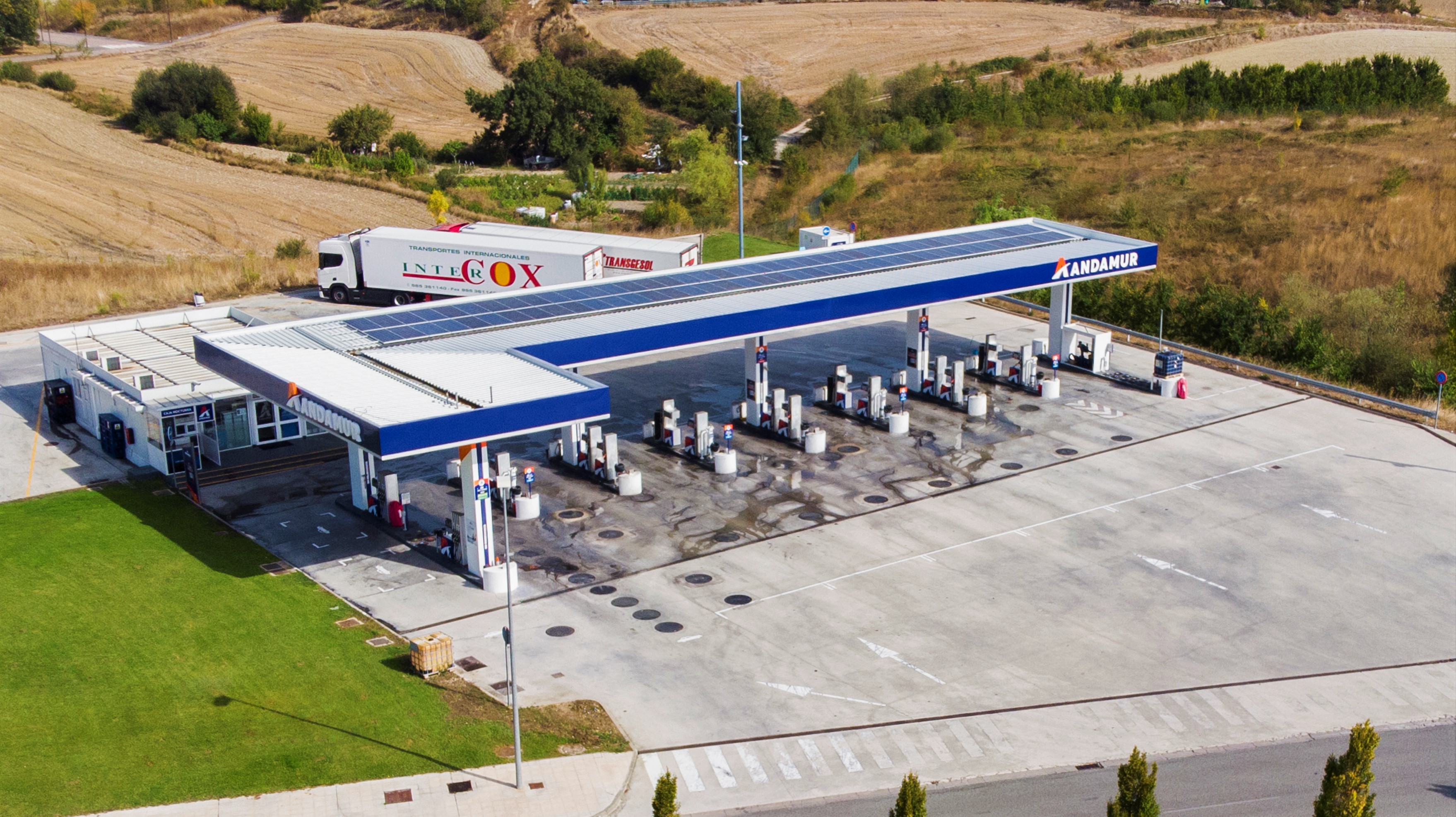 In the words of Miguel Ángel López, CEO of Andamur, "obtaining the ISO 14064 certification is an example of our commitment to sustainability, which we have embodied in our CSR plan "Cuidamos lo que importa".  In the same way, Andamur's vision contemplates in a clear and direct way where we project our daily work. Our company's commitment to innovation and the environment is one of the pillars on which our strategy has been based over the last two years and which marks the axes of our company's strategic plan".
Obtaining the ISO 14064 certification marks our path towards obtaining the 14001 Environmental Management System certification that we are in the process of obtaining and that will become the greatest milestone in terms of contribution to the environment, within our organization.
The measurement and quantification of the carbon footprint shows our commitment to the values of our company, and aims to collaborate directly with our customers, offering them a necessary tool to also achieve their own goals, thanks to the possibility of obtaining a report of their refuelling to help them calculate the scope 3 of their carbon footprint and so they can also promote the achievement of the objectives set by the European Green Deal.
With this certification we have taken the initiative in reducing emissions associated with the supply chains in the professional transport sector to encourage the reduction of climate impact.
Our commitment goes further
We are already moving along the path that we defined in the Strategic Plan 2019-2023. We will end 2020 with the materialization of multi-energy in our network, with the incorporation of electric and natural gas (LNG and CNG) recharge points. In addition, our environmental commitment begins with ourselves and today we have photovoltaic energy generation systems for self-consumption at all our stations.
https://www.andamur.com/wp-content/uploads/2020/06/sello-de-carbono-rrss-cuadrado-in.jpg
2501
2501
andamur
https://www.andamur.com/wp-content/uploads/2023/01/logo-web-35-EN-156px.png
andamur
2020-06-04 16:19:09
2020-06-05 08:48:44
Andamur first company in the sector to obtain the Carbon Footprint Certification