Andamur brings the Magic of Disney to its customers with its Magical Roscón de Reyes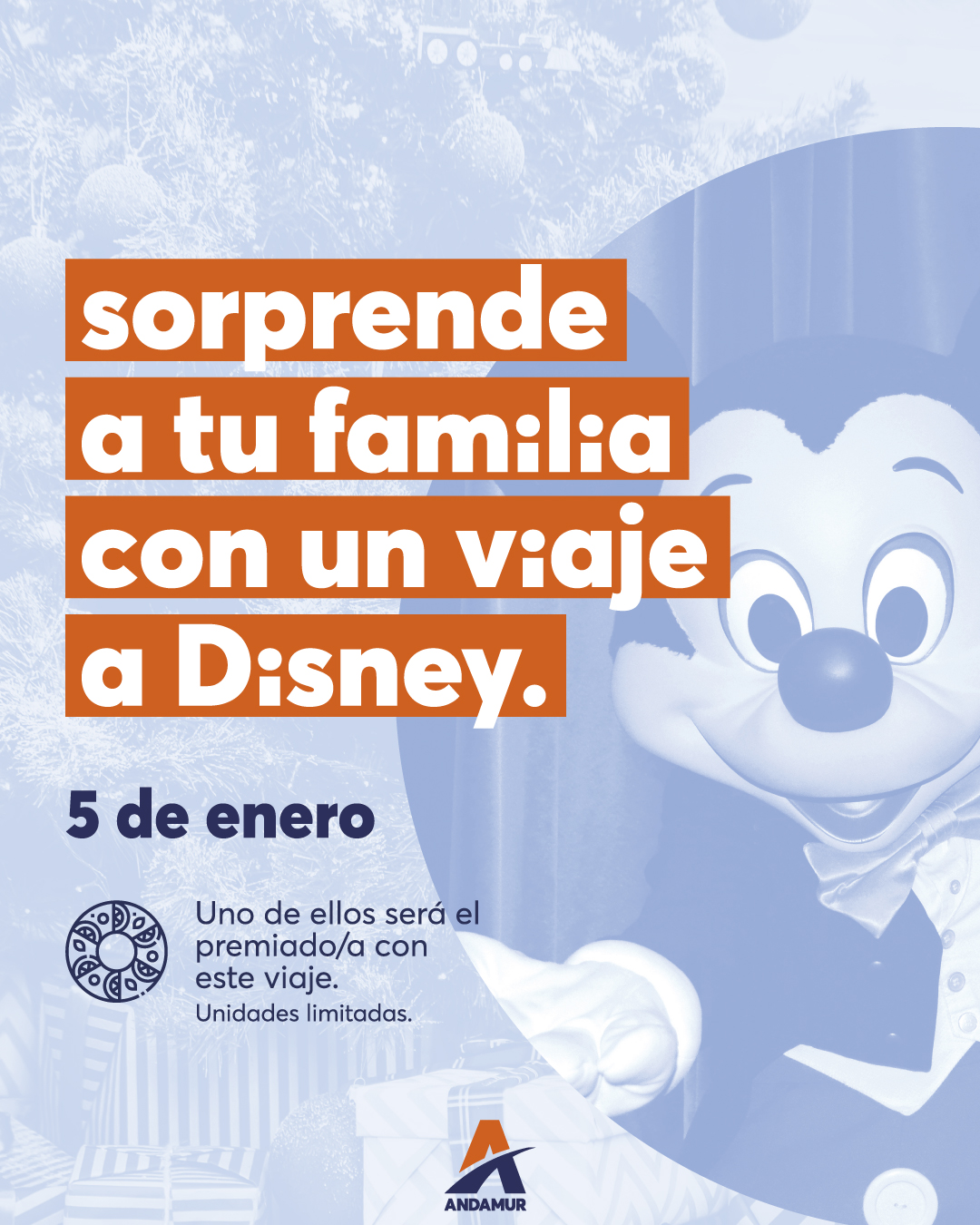 All customers who full up at Andamur Service Areas on 5th January will receive a Roscón de Reyes, and in one of them they will find a great prize
In previous years, Andamur has brought the Magic of Disney to our customers' trucks by running a prize draw for a trip to Disneyland among hauliers. Thanks to this initiative, Matías and Jorge were able to enjoy an incredible trip to Disneyland Paris with their families.
This year we have expanded this initiative so that all our haulier and coach driver customers have a chance to win this great trip to Disneyland.
All customers who fill up in our Service Areas El Límite, La Junquera, La Junquera-Llers, Guarromán, Lorca, Pamplona y San Román will receive a Roscón de Reyes as a gift and one of them will be the Magical Andamur Roscón which will contain a prize of a trip to Disneyland Paris for 4 people, with half board accommodation for 4 days and 3 nights.
We wish good luck to all of our customers. What better Christmas gift than being able to visit Disney with your whole family!
See the terms and conditions of this promotion here